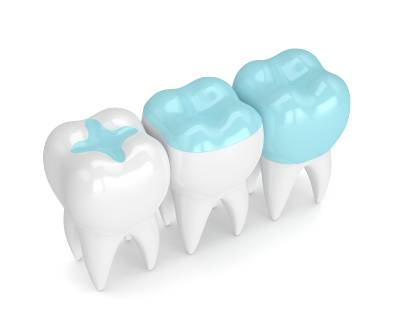 Crowns are meant to replace or restore damaged teeth. If you find yourself concealing your smile due to chipped, cracked, or discolored teeth, or need a solution that restores both the functionality and aesthetics of your damaged teeth our CEREC Crowns are a great option.
Crowns offer an aesthetic fix to an oral health issue. We understand the impact of dental imperfections on your confidence and overall well-being. Having compromised teeth can hinder your ability to speak, chew, and smile without self-consciousness.
Restore your Smile with Crowns
We are pleased to offer the advanced technology of CEREC crowns, which offer fast and exceptional results. Through a meticulous process, we restore the natural beauty of your teeth while ensuring long-lasting durability and functionality.
Do you need a beautiful crown to fix a brown, cracked, or chipped tooth? Schedule an appointment with us today!
Quick Restorations with CEREC Same-Day Crowns
Discover the future of dental restorations with our revolutionary CEREC crowns, designed to deliver superior convenience and durability. CEREC crowns are not offered at most dental offices, so come visit ours for a quick and stunning solution.
What Is CEREC?
CEREC crowns, also known as Chairside Economical Restoration of Esthetic Ceramics crowns, are innovative dental restorations created using advanced CAD/CAM technology.
This cutting-edge system allows dentists to design, create, and place custom dental crowns in a single visit, revolutionizing the traditional crown placement process. The entire process of CEREC crowns offers numerous advantages, including time efficiency, convenience, and superior aesthetics.
Fix Broken Teeth In a Single Visit!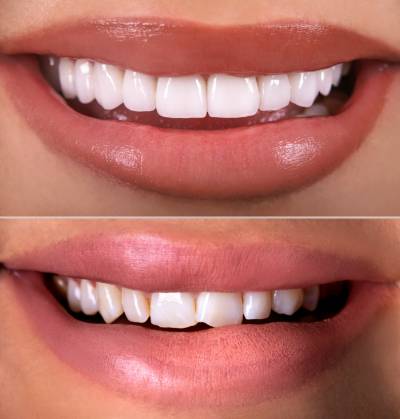 Dental crowns play a vital role in addressing a wide range of dental issues, making them an often necessary and valuable treatment option. When teeth are severely decayed, cracked, or fractured, dental crowns provide the necessary strength and protection to restore their functionality.
Delaying getting crowns or having to have crowns placed throughout several visits often does not treat the situation as quickly as needed. Having single-visit placement avoids irritation, pain, and more time-consuming procedures or visits.
Ask us about our single-visit dental crowns, and regain a fully functioning and aesthetic smile.
Our Dental Crown Process
Consultation
Your journey begins with a comprehensive consultation, where our experienced dentists assess your oral health, discuss your concerns, and recommend the most suitable treatment plan tailored to your unique needs.
Tooth Preparation
We ensure your comfort throughout the procedure by utilizing advanced techniques for tooth preparation. As we prepare the teeth we gently reshape and removel any damaged areas.
Crown Creation
Using our state-of-the-art CEREC system, we digitally capture the precise measurements of your tooth, allowing us to design a custom crown that perfectly matches your natural teeth in color, shape, and size.
Crown Placement
Once your custom crown is created, we meticulously place it on your prepared tooth, ensuring a precise fit and alignment, and making any necessary adjustments to guarantee optimal comfort and aesthetics.
Benefits of Dental Crowns
Dental crowns protect your oral health and make your smile shine. Our CEREC crowns offer all of that in a single visit. From strengthening weakened teeth to improving the overall appearance of your smile, dental crowns offer a range of advantages:
Enhanced Aesthetics
Improved Functionality
Durability and Longevity
Protection and Strength
Stain Resistance
Natural Look and Feel
Increased Confidence
Efficient Single-Visit Process
Preservation of Healthy Tooth Structure
Easy Maintenance
Experience the Difference at Elite Dental Aesthetics.
Come in for a consultation for CEREC crowns, and experience a completely changed smile in just one visit. Fix missing or damaged teeth, preserving your smile for years to come. Your journey to a flawless smile begins here.