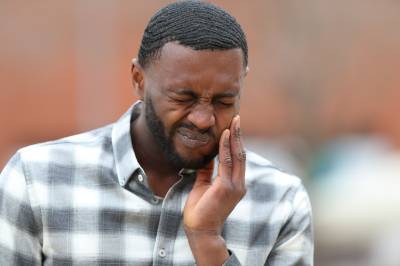 Experiencing a toothache? It could be a sign of a deeper issue—one that goes beyond the surface of your tooth. These deeper issues affect the inside of your tooth.
Left untreated, this condition can cause severe pain, spread infection, and ultimately lead to tooth loss. Traditional treatments might involve tooth extraction, resulting in a gap in your smile and potential self-consciousness.
We also offer consultations and solutions to previous root canals that have been unsatisfactory or are continuing to cause pain.
Here at Elite Dental Aesthetics, we offer Root Canal Therapy, where our goal is pain relief and to preserve the natural tooth instead of extracting and replacing it.
Saving Your Natural Teeth with Root Canal Therapy
Root canal therapy is a highly effective dental procedure aimed at saving your natural teeth from extraction. It is a treatment designed to alleviate severe toothaches, address deep dental infections, and restore oral health.
The inside of your tooth can become infected or inflamed due to deep decay, cracks, or trauma. This can lead to excruciating pain and potentially harmful infections. Root canal therapy addresses those issues in a thorough process. Our therapy allows you to keep your tooth without the risk of toothaches or infection.
Root canal therapy allows you to maintain a healthy smile. At Elite Dental Aesthetics, our skilled team is dedicated to providing gentle and effective root canal therapy. Your comfort and smile are our top priorities.
Types of Root Canals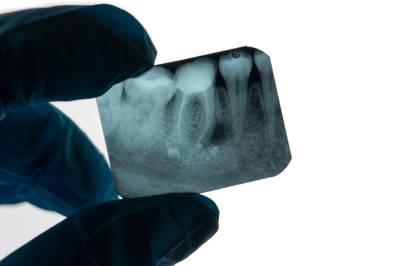 Regardless of the type of tooth affected, the root canal process at Elite Dental Aesthetics is designed to be efficient and comfortable. There are three types of root canals that are treated at Elite Dental Aesthetics:
Anterior Root Canals: These involve the front teeth, which are typically the easiest and quickest to treat.
Premolar Root Canals: Premolars usually take a bit more time than anterior root canals, but we prioritize your time and comfort.
Molar Root Canals: Molars usually present the most complex cases. However, with our expertise and advanced technology, we continue to give you the best care possible.
Comfort During the Root Canal Process
The root canal process begins with a thorough evaluation of your dental condition. You will then have an appointment to have root canal therapy.
We offer sedation dentistry for those that request it, and the local area of the root canal is also given an anesthetic. The dentist will be quick and efficient as he restores your tooth, first removing the inflamed part, then cleaning and sealing your tooth.
We offer solutions that help remain comfortable throughout the process.
Benefits of Root Canal Therapy
Root canal therapy is designed to relieve pain, save your natural tooth, and bring back your healthy smile. Here's why patients at Elite Dental Aesthetics choose root canal therapy:
Pain Relief: Root canal therapy relieves you from toothaches and other pain associated with having an inflamed tooth.
Tooth Preservation: Root canals allow you to keep your natural tooth, maintaining your smile's appearance and function.
Prevention of the Spread of Infection: Root canal therapy prevents the spread of bacteria or infection to surrounding teeth and gum tissue.
Enhanced Oral Health: Saving your natural tooth prevents other teeth from shifting, promoting a healthy smile.
Improved Appearance: A tooth restored through root canal therapy looks and functions like a natural tooth, preserving your smile's aesthetics.
Take the Next Step Toward Relief
At Elite Dental Aesthetics, we're ready to relieve your pain and save your tooth with our gentle, effective root canal therapy. Don't let tooth pain disrupt your life. Contact us today to schedule your consultation and take prioritize your smile and health.
You May Also Be Interested In: