Embrace a Stress-Free Visit with Sedation Dentistry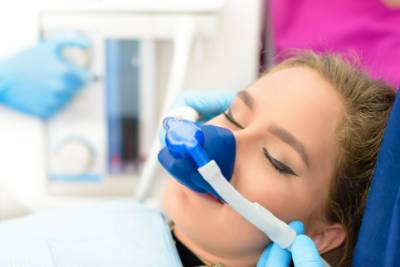 As part of our emphasis on caring for your comfort, we offer sedation dentistry. Sedation dentistry allows you to do necessary treatments while relaxed with either laughing gas or oral sedation. This option is a perfect cure for dental anxiety or if dentist appointments are uncomfortable for you.
If you are anxious, fearful, or apprehensive about visiting the dentist, or dental treatment causes you significant discomfort or stress, you might have dental anxiety.
Dental anxiety can lead to avoidance of dental appointments, neglecting necessary treatments, and compromised oral health. The fear and stress associated with dental visits can cause significant emotional distress,
At Elite Dental Aesthetics, we offer a solution that alleviates anxiety and transforms your dental experience: sedation dentistry. With our expertly administered sedation techniques, we provide a relaxed and comfortable environment, ensuring a stress-free journey to optimal oral health.
Laughing Gas (Nitrous Oxide)
Laughing gas, also known as nitrous oxide, is a safe and effective sedation option that induces a sense of relaxation and ease during dental procedures. To administer laughing gas, we use a small and comfortable breathing mask.
Inhaling this odorless gas, you'll feel a calming sensation, allowing you to remain conscious and responsive while minimizing anxiety and discomfort. Our experienced team carefully monitors and adjusts the level of nitrous oxide to ensure your comfort throughout the entire dental procedure.
Laughing gas is a fairly light sedation option. You will be able to hold a conversation with your dentist throughout the process. After your procedure is finished you are most often able to drive your car home and hold a normal conversation, making it a great option for a busy day.
Oral Sedation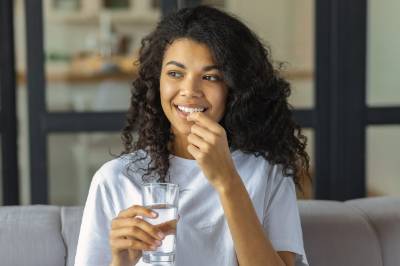 Oral sedation offers a deeper level of relaxation for individuals with moderate to severe dental anxiety, or with an intense gag reflex. A prescribed medication is taken prior to your appointment, which induces a state of relaxation and drowsiness.
Under oral sedation, you'll remain conscious but experience a heightened sense of tranquility, making dental treatments more manageable and stress-free. Our dental professionals will monitor your vital signs and ensure your safety and well-being throughout the entire process.
You may feel sleepy after you take oral sedation, and some patients fall asleep. We do not recommend driving after using oral sedation. Oral sedation is very helpful for those that may not be able to do dental work without sedative assistance.
The Advantages of Sedation Dentistry
At Elite Dental Aesthetics, we prioritize your comfort and well-being throughout your dental experience. Our sedation dentistry services offer a multitude of benefits, ensuring that you can receive the dental care you need with unparalleled ease and tranquility:
Anxiety Relief | Being sedated allows you to feel less anxious about the procedures, making them smoother for you and the dentist.
Enhanced Comfort | You are able to be relaxed and comfortable the entire visit, guaranteeing an enjoyable dental experience.
Reduced Gag Reflex | If you experience a sensitive gag reflex, sedation allows your body to react less to dental work.
Greater Treatment Accessibility | By using sedation dentistry you are able to have stellar treatment despite dental anxiety.
Whether you struggle with dental anxiety, fear, or a sensitive gag reflex, our sedation techniques provide relief and open the door to a stress-free journey towards optimal oral health. We believe that everyone should have the opportunity to have a stunning smile without the anxiety that comes with it.
Experience the Calm and Comfort of Sedation Dentistry Today!
Don't let dental anxiety prevent you from attaining the healthy, beautiful smile you deserve. Contact us today to schedule a consultation and embark on a stress-free dental journey.
You May Also Be Interested In: